Rolling works of art.
---
The Bally Keal car museum displays historically significant automobiles and tractors dating back as far as 1900. This private collection of rolling works of art is open for viewing during our regularly scheduled tours and tastings, and upon invitation for private events.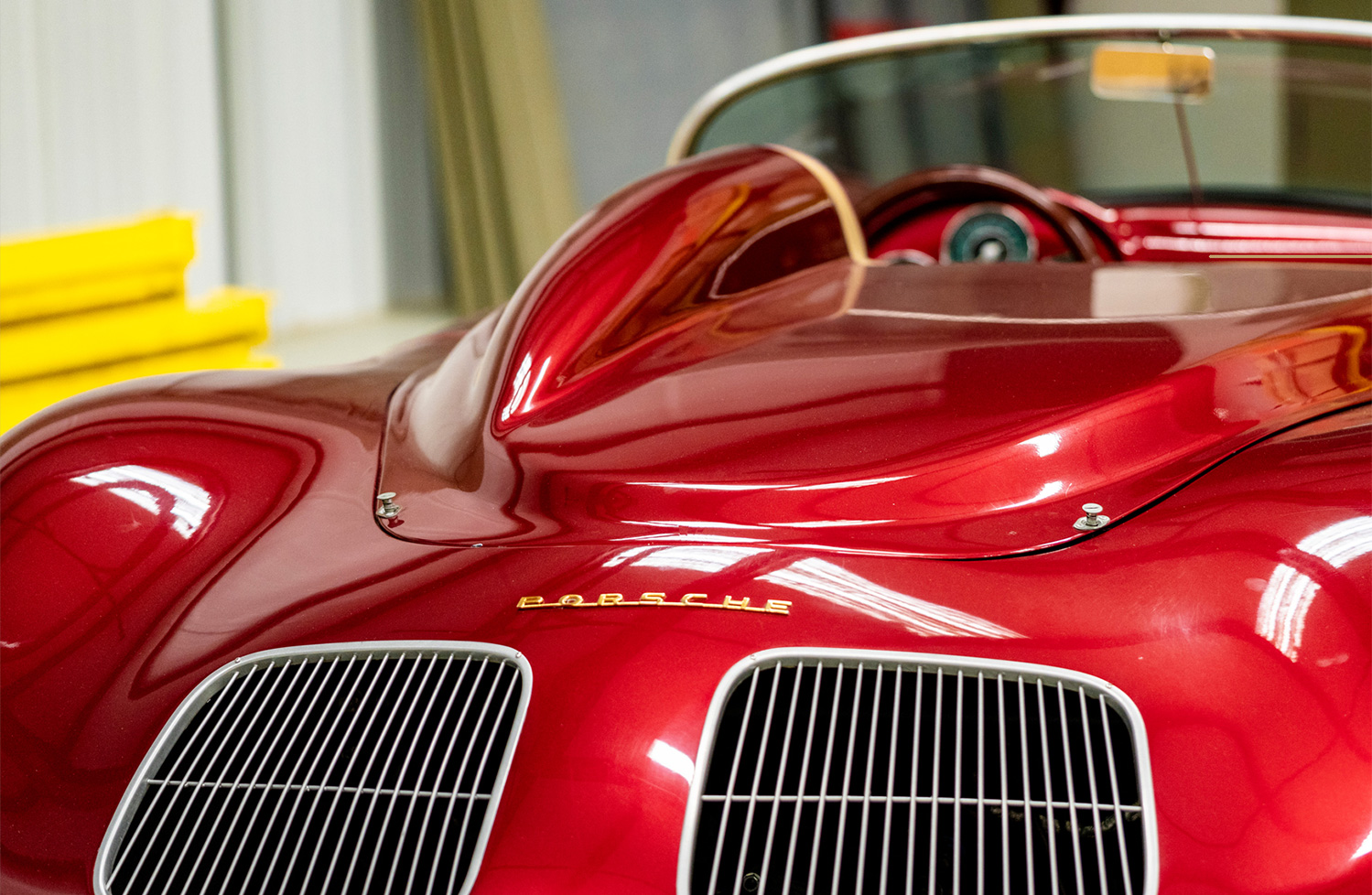 private
events
Interested in hosting your next event at Bally Keal Estate? Certain packages include access to our Car Museum. Contact us for more information on how we can create memories to last a lifetime.
Inquire

Cars
1947 Federal Flatbed Truck, red
1955 Chevrolet Bel Air, black
1956 Chevrolet Bel Air, black
1956 Porsche 356 Convertible, red
1959 Porsche 718 RSK Convertible, red
1962 Chevrolet Impala Convertible, black
1962 Chevrolet Impala Hardtop, white
1964 Ford Galaxie Convertible, red
1964 Ford Galaxie Hardtop, white
1970 Dodge Challenger, white
1970 Ford Mustang Mach 1 428, green
1970 Plymouth Road Runner Convertible, orange
1970 Plymouth Road Runner Convertible, blue
1970 Porsche 914-6, purple
1982 Porsche 911 SC Convertible Racecar, white
2011 Audi R8 V10, red
Tractors
1900 HUBER Super 4, green
1906 HART PAAR 18-36, green
1931 John Deere, green
1936 John Deere, green
tours & tasting
Enjoy a full flight of wine and spirits at our Event Center. We will expand the experiences throughout the year as our Winery and Distillery are completed later in 2023. Be the first to visit Bally Keal Estate and get insider access to all the exciting offerings as we unveil them!
Learn More